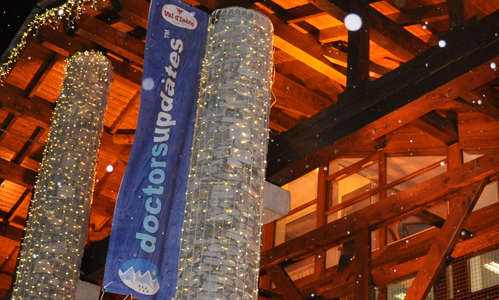 30 jan. > 3 fev. 2022
Doctors updates
30 jan. > 3 fev. 2022
The idea behind this annual event is to have an educational week in a healthy environment, to meet and exchange views with some of your old and new colleagues and to get fit on the slopes so that you can return to work full of energy, ready to implement the knowledge that you acquired on the course.
Centre de Congrès
Route de la Balme
73150 Val d'Isère
This meeting is usually approved for over 15 hours of CME. 
The provisional outline of topics to be addressed at this meeting can be found on the Programme page. The scientific sessions, including workshops will take place at the Conference Centre, situated within a few minutes walk of from the hotels and surrounding apartments.
Apart from invited faculty we welcome contributions from delegates to the main Scientific Programme and for running a workshop on a specific topic. You can also enter a 'Case Report or Short Paper Competition' (8 min presentation). Please use on-line Abstract Form for your entries. The deadline for submissions will be communicated to you shortly.
As well as Anaesthetics we now welcome Radiology, Trauma & Orthopaedics, Plastic Surgery, General Practice and Dermatology for this educational week. There are both specialty specific academic programmes and also many joint academic sessions. There is no doubt that the introduction of several different specialties side by side in congenial location has provided a unique opportunity for exchange of ideas, problem solving and networking.
Programme : à venir